Thank goodness it's Friday! I actually had a short week this week, as I took yesterday off to attend the grand opening of the new H&M in DC with a few other blogger friends in the morning (thank you to H&M for the Birkenstock-ish sandals I can't believe I love), and put some finishing touches on my new home. Jennie, I agree with you, it's hard to make a new place feel like home, so I've been trying little tricks here and there, like lighting candles. But yesterday, I took advantage of my day off and hung curtains! It's amazing what a difference it makes to how "homey" the place feels to me, and the room darkening curtains I hung in my bedroom? Life. Changing. I cannot wait to sleep late this weekend, in full darkness regardless of the time.
And the mega-bruise my pointer finger is currently sporting thanks to my bad aim with a hammer will heal soon enough. In the meantime, it's dark nail polish colors for me.
Last week Amanda posted two round ups of her favorite items from the Nordstrom Sale (home goods and boots and bags). Several of the things she featured caught my eye and, as usual, I was going back and forth on whether I should buy them or not. Before the sale ended, I pulled the trigger on this pillow. For the past few years I've been feeling as if my life is in a transition period, moving from location to location and roommate to roommate. I've loved all of my experiences, but it's hard to make any home feel like a home when I wonder if I'll just move again. So, this pillow is a reminder that no matter where I am, I can make my little place feel like a home – even if it is just for a year at a time.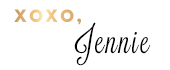 Follow along on all of our daily happenings on our 2 Girls in 2 Cities Instagram account